Camere Hotel
Hotel Rivamare is open all year round. The hotel has 21 rooms equipped with all comforts to spend a pleasant and relaxing stay. The rooms are set up all with private bathroom, direct dial telephone, color TV Led, Air Conditioning, Safe (size: laptop and/or iPad), Free WiFi for all guests and an extra phone jack for cable connection to PC and fax.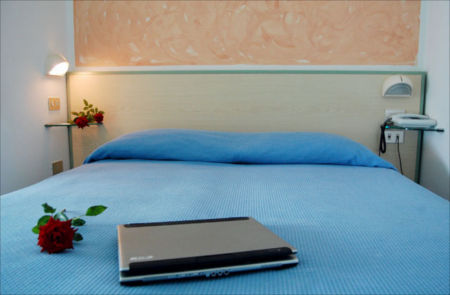 Ristorante
The restaurant offers a typical high-level cuisine, thanks to the abundant choice of products that the ground and the Adriatic sea can offer. The supply of fruit and vegetables takes place in the local offerings: the aim is to ensure freshness, authenticity and taste. You can choose between "Brodetto alla Sambenedettese (Fish Soup)", Grilled Fish and fries... [continua]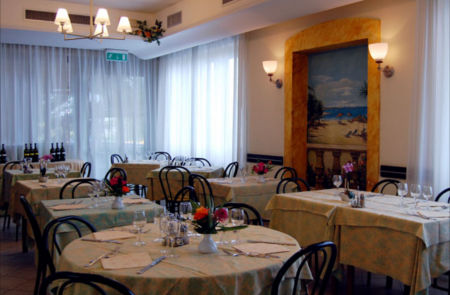 La Spiaggia
During the summer, guests can go to the beach, where they will have a reserved seat (umbrellas and sunbeds, under the supervision of a lifeguard). In less sunny days, guests can choose the bikes for a walk in the beautiful bike path from Cupra Marittima, 15 km, always viewing the beach, get to Porto d'Ascoli.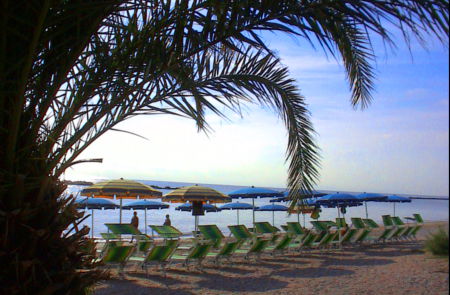 The Staff
Our passion will accompany you every day in an unforgettable journey to discover the flavors of our wonderful land Piceno in Le Marche, a region in Italy, the only one in the plural.